Have you noticed the feeling of joy when you bought your new car? However, there is always a pride in driving a brand new wagon. But, what makes a car looking fabulous aesthetically? Of course! The shine and gloss of the exterior, however, you should be aware of an important point that a car's paint is prone to degradation over the period.
When a vehicle's paint starts to fade, people typically start to act. It frequently experiences acid rain and harmful UV rays. The exterior of a vehicle usually faces the debris and dangers during a drive on the road. Therefore, it is crucial to shield the outside of your car after you become owner of a car.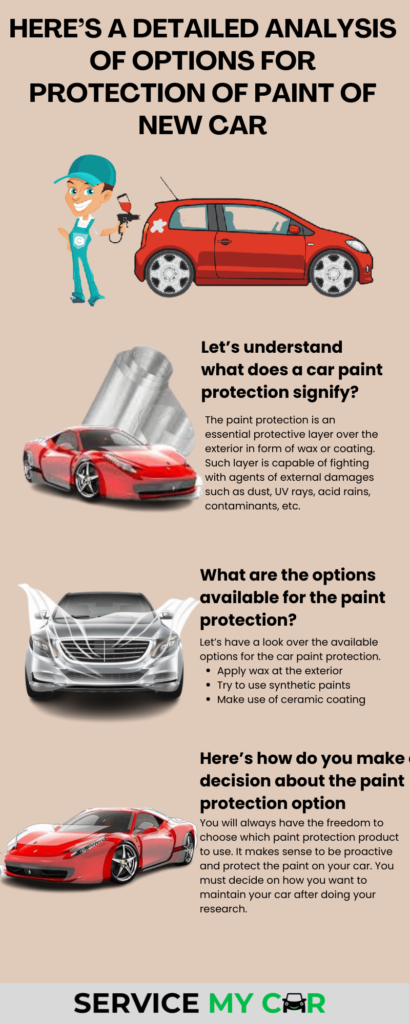 The majority of car owners are aware of the value of maintaining their brand-new cars. During the period of ownership, they go to great lengths to make it feel and appear brand new.
One of the first things you should do is get paint protection to keep the paint job looking appealing and new.
Let's understand what does a car paint protection signify?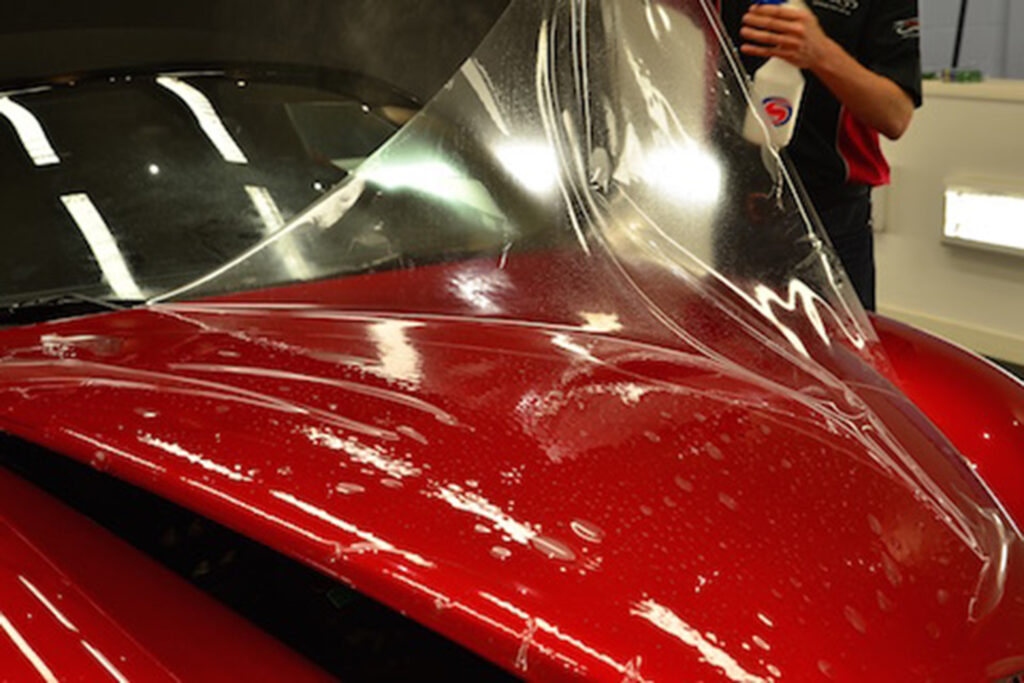 The paint protection is an essential protective layer over the exterior in form of wax or coating. Such layer is capable of fighting with agents of external damages such as dust, UV rays, acid rains, contaminants, etc.
However, a vehicle exterior has a proper protection of multiple layers of paint including primer, base coat and the upper most clear coat. The clear coat possesses the actual gloss of the paint. The paint protection acts as a protective layer to keep things that could harm your car away from exterior and precisely, the clear coat.
Its main goal is to keep your car looking new and shiny for a longer period of time, even though it does not provide protection against serious threats such as a car crash or any other substantial collision. However, it makes a great shield against the scuffs, chemical reactions, and other hazards.
What are the options available for the paint protection?
Let's have a look over the available options for the car paint protection.
Apply wax at the exterior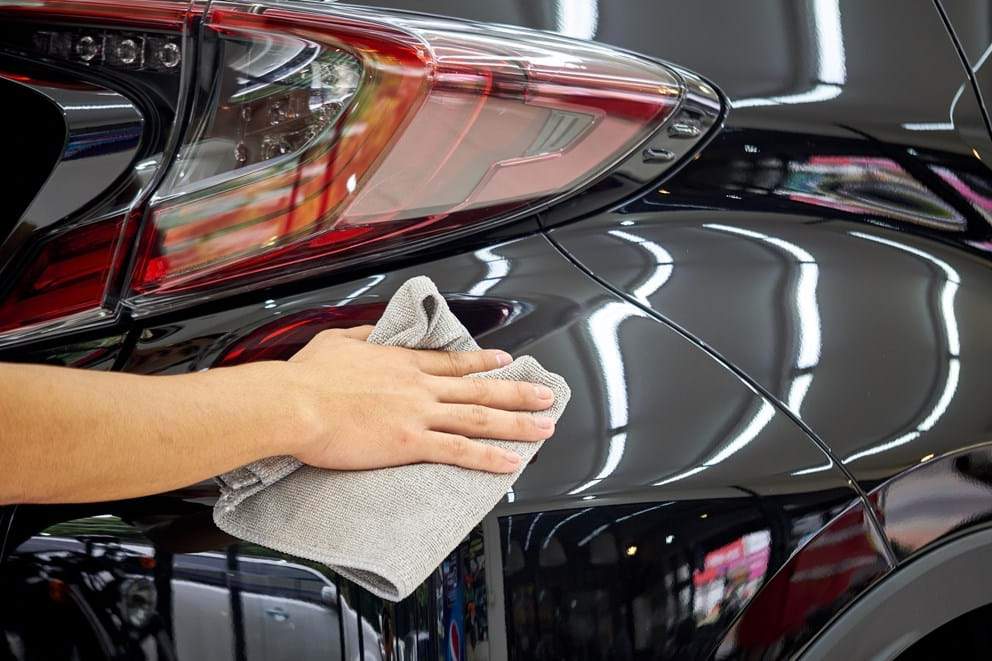 Wax makes a great and oldest type of paint protection. It consists of mixture of industrial wax that comes from the palm trees essentially, and oil as well as sealants. When you apply this over the surface of your car, it offers a barrier to the exterior.
However, it requires frequent application as it does not make a permanent solution of threats to your car' exterior. You can take help of an expert at Service My Car to get the best out of a car paint protection especially the wax application.
Try to use synthetic paints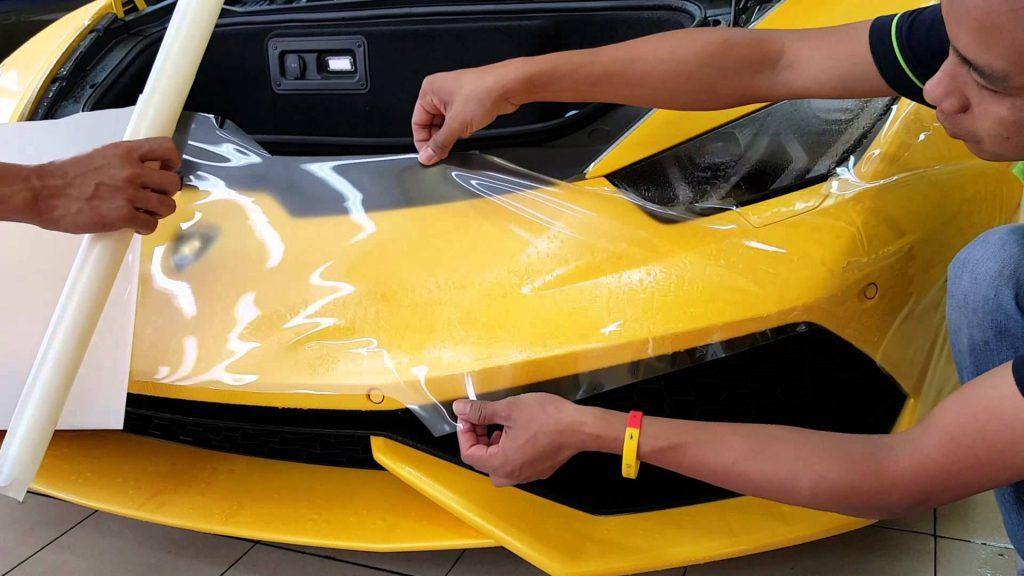 Applying synthetic paints equalizes the complementary layer of paint protection over existing clear coat. It makes use of the industrial paints and makes a great solution for the paint protection. This also enhances the gloss of the exterior.
Make use of ceramic coating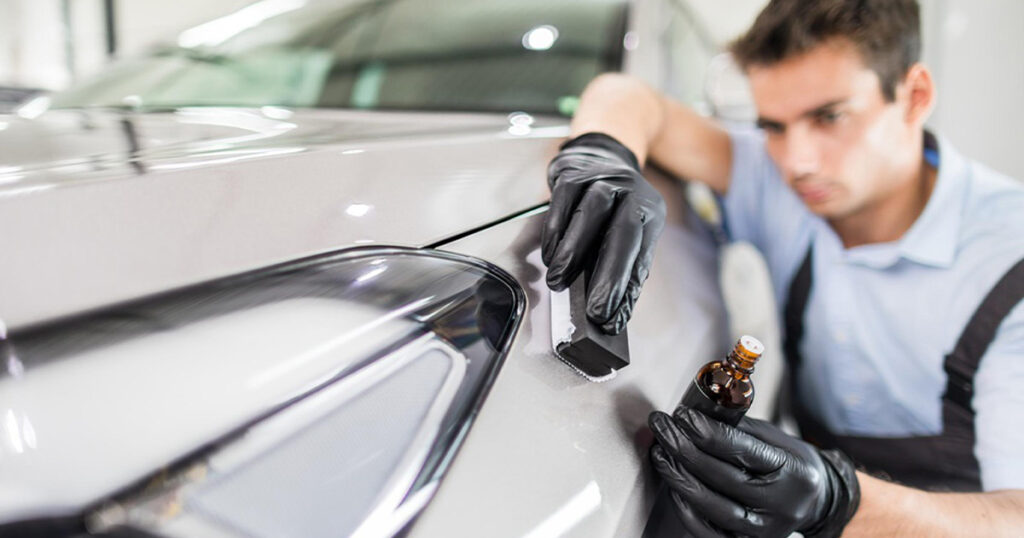 Ceramic coating is an innovation in area of paint protection.  The process involves the application of a liquid on your car's exterior that eventually changes into a solid state. After attain solid state, it makes a highly protective layer to exterior especially, the scratches as well as dust or debris.
Here's how do you make a decision about the paint protection option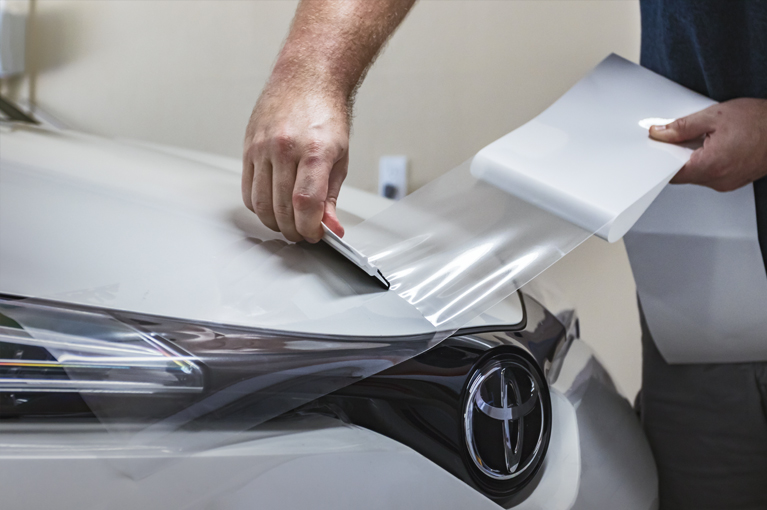 Despite the impressive variety of options available for car paint protection, each type has drawbacks.
Even though wax paint protection possesses endurance against the time, but it does not make a long term paint protection option? Usually wax attracts a lot of dust on the surface. Moreover, it does not offer dependable defence against environmental factors.
On the other hand, synthetic paints application is a time consuming process as well as provide lesser protection. They cannot fight sun's rays and starts to fade just like clear coat paint at exterior.
Ceramic coating nullifies the issues with wax and synthetic protection, but you have pay more for this type of paint protection. However, there are less expensive options that offer you the same care at reasonable prices.
You will always have the freedom to choose which paint protection product to use. It makes sense to be proactive and protect the paint on your car. You must decide on how you want to maintain your car after doing your research.
You will not regret your decision as well as investment years later when you might look for a car resale. A better preserved vehicle usually gives better values later on.
You can take help of a professional to decide on what makes a better paint protection. At Service My Car, you get a professional service for your car detailing while you also get a paint protection on demand.
If you own car and you are looking for car service then Service My Car will provide you all kind of services including paint protection, engine repair, oil change, battery replacement, wheel alignment and head gasket replace cost at an affordable price.
Ask for expert advice to help you comprehend everything more clearly. You can visit to a nearest workshop of Service My Car. However, it is best enquire online on our website or app. You can also book a car service or ask for a car repair quote too.